Avocado-The Ultimate Health Fruit
The word Avocado comes from a Nahuatl Indian (Aztec) word "ahuácatl" meaning testicle.It is thought that the reference is either due to the avocado's shape or the fact that it was considered topossess aphrodisiac qualities by the Aztecs.In English, the fruit was first described as an "Avagatopear" because of its pear-like shape. Later it also became known as an "alligator pear" given the alligator-like appearance to the skin. Over time, the term Avocado became the common word used to describe the fruit in English.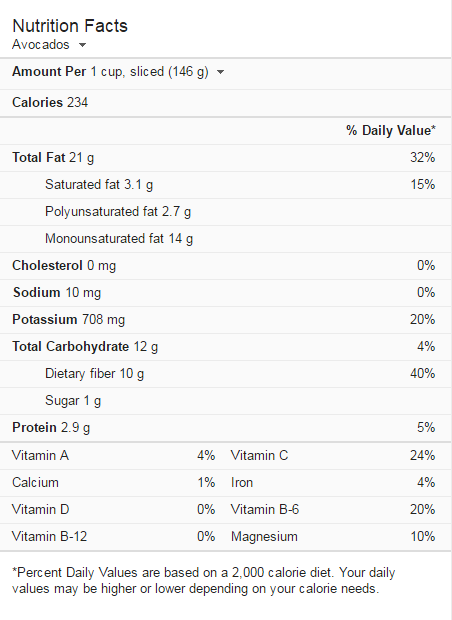 Isn't it disappointing to cut into an avocado you've been nurturing to perfect ripeness only to find a brown, slimy mess inside? Avocados are usually sliced open just before serving, so this is especially frustrating. But worry no more! There's a simple, foolproof way to tell whether you will discover a creamy, luscious green interior or a brown slimy mess the next time you cut open an avocado.
How to Tell If an Avocado Is Ripe
To make sure you're taking home an avocado that's perfectly green and creamy on the inside, and free from ugly brown spots, the key is checking under the stem. This part of the avocado holds a sneak peak for what's going on under the skin.

Peel back the small stem or cap at the top of the avocado. If it comes away easily and you find green underneath, you've got a good avocado that's ripe and ready to eat. That's the kind of fruit you want to take home with you.
On the other hand, if you pull back the stem and find brown underneath, the avocado is overripe, and you're likely to find brown spots inside the fruit. And, if the stem doesn't come off, the fruit is not yet ripe enough to eat.
Too ripe
When avocados are overripe, they take on the similar brown color of avocados that have had a bit too much air — and like the oxidized fruit, they may have a funky flavor. But they're still completely safe to eat, just like the over-ripe banana you put into your banana bread. (Try them in a salad dressing or a smoothie.)
If you love chocolate pudding, you're in for a treat with this delicious but healthier version. Thick, creamy and boasting a rich chocolate flavor — complete with the added nutrients and healthy fat from avocado — this is a perfect dessert for any time of day. And it only takes a few minutes to make!
Some like thick stand-up pudding, while some like creamy pudding. The beauty of this recipe is that you can make it the exact consistency you want by adjusting how much non-dairy milk you add. Then top it with something delicious such as chopped pistachios, chopped walnuts, sliced fresh strawberries, sea salt, fresh raspberries, mint leaves, or frozen banana slices.
Prep time: 20 min  
Total time: 20 min  
Yield: About 1.5-2 cups
Chocolate Avocado Pudding
Ingredients
2 medium size ripe avocados
2 Tbsp vegetable oil
1/3 cup agave or maple syrup (or honey for a non-vegan version)
3 dates soaked in warm water for 15 minutes and chopped
1/2 cup fair trade cocoa powder
2 Tsp vanilla extract
1/2 – 1 cup unsweetened original almond milk or similar non-dairy milk
Cooking Directions
1. Add ingredients to a blender or food processor in this order: oil, dates, honey, vanilla, half your non-dairy milk, avocados, cocoa powder.
2. Blend for 2-3 minutes until smooth. Pour in additional non-dairy milk a little at a time until the pudding is the consistency you want. Remember it will thicken after chilling in the refrigerator.
3. Spoon the pudding into ramekins or bowls, cover and chill in the refrigerator until ready to serve.
FREE SHIPPING
Ut tellus dolor, dapibus eget, elementum vel, cursus eleifend, elit. Aene poris.