Simplify your life!
DHAUSE is a no-frills, straight to the point shopping club that offers weekly promotions with new and exciting products catered to your whole family. Our products are selected to improve your lifestyle, health, environment and enhance your quality of life.
At DHAUSE we are always striving to offer its customers the best  – including 100% Genuine products, secure payment options, free returns, product warranty and extensive customer service commitments.
The Smart Choice
From the first time you shop, you'll know that the experience is very different from shopping at a supermarkets or other stores. Everything, from the selection of our products to the layout of our clubs, is done with our members in mind.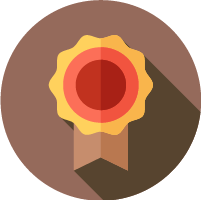 High Quality, Low Prices
At Dhause, you will find high quality local and imported merchandise at everyday low prices. We have a team of buyers who carefully select the top brands in each category and negotiate the best price on each item. In other words, we do the comparison shopping so you don't have to!
We Pass On Savings to Our Members
We keep our costs down with our "no frills" policy – all our merchandise is sold online and in its original packaging . We handle the products as little as possible from the receiving dock to our warehouse, and as a result we reduce our overhead costs – a savings that we pass on to our members.
All Under One Roof
At Dhause, you'll find everything you need under one roof. Dhause offers you brand name merchandise including electronics, computers, home appliances, office equipment, hardware, sporting goods and more.
DHAUSE (www.dhause.com), a trademark of KARUNA (SARAWAK) ENTERPRISE SDN. BHD (Registration No. 972491-T), is recognized by CyberSecurity Malaysia and MDEX as  a trustworthy e-Commerce platform in Malaysia. We provide popular payment methods with high security i.e. PAYPAL and Senangpay.
DHAUSE is definitely not the largest ecommerce store in Malaysia, but we handpick our favorite products for you so you can be assured of our product selection. With our authentic selections and sincere customer service, you need not worry about buying counterfeit goods or wrong products. You are always welcome to contact our customer service to seek for product info, either before or after your purchase.
Melvin Ong is the founder of dhause.com and buddygadgets.com Malaysia's specialty online electronics and appliance retail sales company. In December 2009, Mr. Ong started a business in Chicago, primarily engaged in the distribution of patented Karuna electronic products and apparel that was manufactured in house. In December 2011, Mr. Ong launched his first online retail website and stores, Buddy Gadgets that distributes innovative products such as Quirky, Philips Home and Personal Care, Dlight and Katadyn . He founded the company that eventually became dhause.com in 2016 that specializes in online digital marketing as well as product distribution and has guided the company's development and growth since.
I'm a new customer. How do I order ?
Welcome to Dhause. Our company, Karuna (Sarawak) Enterprise Sdn Bhd (972491-T) and hereby trading as "Dhause" and its related entities. Dhause (www.dhause.com) is owned and administered by Karuna (Sarawak) Enterprise Sdn Bhd (972491-T). When you are ready to proceed to checkout, click on 'Proceed to Checkout'. Please have the bank or credit card details ready as well as delivery address.
Do you have a shop?
No we don't have a shop. We are 100% based on the internet. However if you want to visit our office, kindly contact our customer service at TEL : (+0350) 331 646 / (+082) 576 113 or via EMAIL : [email protected]
Can I call you?
You are always more than welcome to call us at (+0350) 331 646 / (+082) 576 113. Lines are open
Monday – Friday: 09:00 to 17:00.
We look forward to hearing from you.
STORE ADDRESS

KL (A-5-10 Empire Tower SS16/1, Subang Jaya 47500 Selangor).
KUCHING (No. 67, Lot 10210, 3rd floor, Jalan Tun Jugah, 93350, Kuching, Sarawak).

OUR CUSTOMER CARE

(+0350) 331 646 / (+082) 576 113