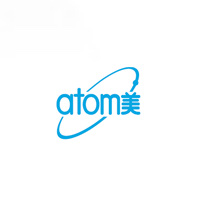 Video of ATOMY Introduction

 
Atomy is a network marketing company that is showing steady growth of 30~40% by distributing high quality cosmetics and health products at low prices since its foundation in 2009.
Global Sales in 2015: US$714 million

Members : > 3 million

Branches: USA, Japan, Canada, Taiwan, and Singapore, Cambodia, Phillipines, and Malaysia in 2016.
The secret to Atomy's high speed growth is the masstige strategy, which preaches absolute quality and absolute price. Masstige is Atomy's product philosophy to provide absolute quality products at absolute prices that cannot be matched by others. 
Absolute price is created by 'razorblade management' which gets rid of distribution bubbles through direct member sales and minimizing the company's operation expenses.
Hemohim and the Skincare 6 System, developed by KAERI, have eached taken the top position in their respective areas in Korea, while also gaining recognition as global products around the world. 
Also, 1 Atomy toothbrush was sold every second, and a total of 20 million were sold in 2015. Atomy's strategy of devotion to fundamentals has proven time and again to be the answer.
艾多美公司介紹影片
艾多美在2009年開始流通化妝品和蜂蜜飲。艾多美主要以銷售物美價廉的大眾生活必需品,每年銷售額平均成長30~40%的超一流企業。
2015年全球銷售額達到7.4億美元,全球會員數已達300萬名以上。從2010年開始美國、日本、加拿大、台灣、新加坡,成立的艾多美分公司,2016年預計成立柬埔寨、菲律賓、馬來西亞 三個分公司。
艾多美超快速的成長秘訣是絕對優良品質,絕對低廉價格的大眾精品。大眾精品絕對無法仿效,提供絕對優良品質以及絕對低廉價格,是艾多美專屬的商品哲學。
韓國原子力研究院開發的蜂蜜飲和保養六件組達到了韓國同業界中【單一品項銷售量第一】和【保養品銷售量第一】同時,也是在艾多美各分公司銷售的全球性產品。
艾多美牙刷也是一秒賣一個的熱銷商品,在2015年創下2千萬盒的銷售量。隨著時間的流逝,艾多美證明了遵守原則的策略是正確的答案。