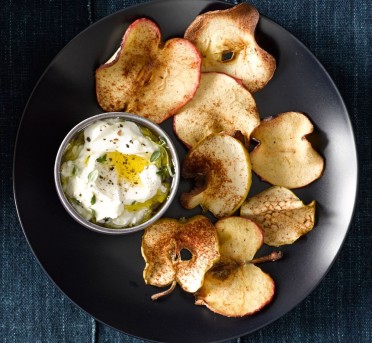 How to pick the best air fryer
Most individuals love deep-fried, greasy food such as potato chips, french fries, and fried chicken.
There's a comfort that most of us feel when indulging in a plate of fried food. However, besides taste, eating fried food comes with little other benefits. It's usually high in fat and calories, and contributes to high cholesterol.
What is an air fryer?
Air fryer is used as an important cooking appliance in the kitchen. This appliance cooks food using the hot air circulation around the foods instead of using oil.
In the air fryer, rapid air circulation technology is used to circulate hot air in a speedy way with a top grill from all sides of the foods. Since it heats up the foods from all sides so food is cooked uniformly and quickly.
In general air fryer has both temperature and time control knob to set up cooking temperature and time. It can be vary to different air fryer. The range of temperature can be from 390 degrees to 400 degrees and has a timer of maximum 30 minutes and 60 minutes. In latest air fryer has also digital touch screen to set temperature and time more easily and precisely.
This kitchen appliance is not only used to cook deep fried food but also used for roasting, grilling and baking items as well.
Tips to choose the best air fryer
When it comes to buying an air fryer, the following numbers of things should be taken into consideration so as to enjoy the best deal without regret.
The size of the air fryer: The right sized air fryer is its compatibility to your kitchen counter space and sufficiency for required amount of ingredient serving your family cooking and eating needs. In order to check the proper size, you should bear in mind that the average air fryer is able to contain around 2 pounds of ingredients.
The capacity of the air fryer: An air fryer is electrically operated; therefore, discrepancies in wattage supply can cause damage and electric shocks in any kitchen. Popular rages of air fryer capacity are from 700 to 1500 watt.
Controlling and alerting features: An eye catching and clear display of control system is evidently useful for cook to adjust temperature and timing as well as sw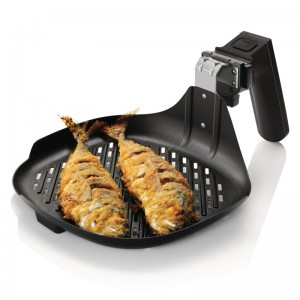 itch mode. A countdown timer is fairly needed for quick and secure cooking. Some extra features, such as provision of additional parts, should be paid attention of as it is going to provide more comfort for users during their daily cooking.
Back-up and warranty services: Like other kitchen appliances, purchase of any devices will be further value added thanks to its intensive and considerate back-up and warranty services. A nearby warranty service unit is better than place which is some miles far from home. Home delivery with full package is more preferred.
The price of the air fryer: Even though an air fryer is recommended for all kitchens, it is quite costly in compared to some other kitchen appliances. The high cost is resulted in the safety of use as the air fryer is going to avoid any sudden oil burn or fire thanks to its no oil application. For some families, regardless of how healthy food it makes, how quick it is in cooking, fried food with low calories is not their main priority, thus, an air fryer will not be a good paid off investment. Besides, an air fryer can be too expensive to serve purposes of roasting, grilling and roasting only. Being too pricey is the obstacle for the purchase in some cases.
Users should be aware that almost all types of air fryer is the same on technology and functions, strictly following the principle of applying hot air circulation in isolated cooking atmosphere to cook ingredients rather than oil. As a result, the choice of air fryer should not depend on technology or functions, but the above mentioned points. A great deal of air fryer is promised to last for a long period of time with firm satisfaction and willingness for next purchase in case of existing out of order.
FREE SHIPPING
Ut tellus dolor, dapibus eget, elementum vel, cursus eleifend, elit. Aene poris.