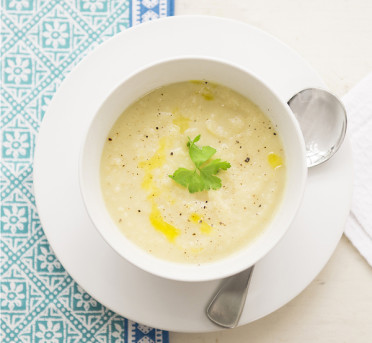 Before you buy a soup maker, it is worth thinking about the following features and how important they are to you.
How many people am I cooking for?
Capacity: Ranging from just 0.8 litres to over 2.5 litres, it's the difference between feeding one and feeding a family of four – so make sure you go for a model that can cater to your needs.
How do I use this contraption?
Simplicity: When the instructions are extremely complicated or the assembly process is confusing, it can take all the fun out of the gadget and counteract the whole purpose of the appliance.  Ideally, a soup maker should be easy to set up and easy to use, with no confusion or hassle.
Do I want to blend my soup?
Blending options: Ideally, the best soup maker should have a good range of options to choose from when you go to make your soup. The most basic products on the market tend to offer two options, smooth or chunky. If you'd like to get a little more creative with your consistencies or want to have more choices overall when using the soup maker, you'll need to find one that has a better range of choices.
Time VS Noise
Time: Some soup blenders can whip up hot soup from scratch in around seven minutes. However, this is a noisy method which involves blending on full power for the whole time. Other soup makers cook the ingredients first, which takes longer, but is less of an assault on your eardrums. 
OMG THE MESS!
Cleaning: If you want to make soup quickly, don't forget to factor in clean-up time. It's no use making speedy soup and then spending ages clearing up.  Look for soup blenders with dishwasher-proof parts or soup makers with non stick coatings to make cleaning easier. Some soup makers also come with brushes and cleaning tools included, which is a great free extra that can make your life easier.
Add the extra ZING!
Sauté feature: Some soup makers allow you to lightly fry your meat or vegetables in the blender before cooking. This helps to add flavour for a tastier soup.
There is no product to show