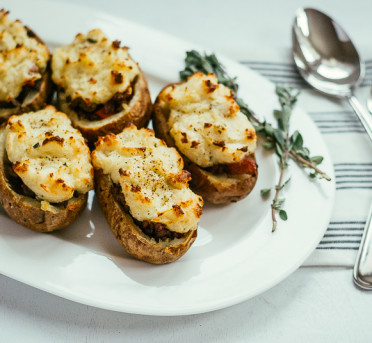 1. Smoky bacon pot noodle
In a small non-stick pan, fry the bacon for a few mins; add the white parts of the spring onions, peas and paprika, then cook for 1 min more.
Mix the cornflour with a little of the stock to get a paste, then stir this into the pan with the rest of the stock, noodles and a good splash of Worcestershire sauce. Simmer for a couple of mins until thick and saucy, then scatter with the green parts of spring onion.
2. Eggs
Heat the oil in a frying pan, then add the potato slices and fry on both sides until brown. Add the tomatoes and spring onions and fry for about 1 min until softened. Season with salt and pepper, then make a space in the pan. Gently break the egg into the space and fry until cooked to your liking. Scatter over the basil leaves and serve.
3. Chocolate cup pudding
Ingredients:
1 heaped tablespoon self-raising flour
1 heaped tablespoon cocoa powder, plus extra, to dust
1 tablespoon brown sugar
2 tablespoons fresh or frozen raspberries
1 1/2 tablespoons trim milk
1 egg
1/4 teaspoon vanilla extract
Instructions:
Sift flour and cocoa powder into a small bowl. Stir sugar through flour-cocoa mixture.

Add raspberries to bowl and stir to coat with dry mixture. (NOTE: Coat raspberries well with dry ingredients to stop them sinking to the bottom.)

Whisk milk, egg and vanilla in a separate small bowl. Add wet ingredients to dry ingredients and stir with a fork until just combined. Don't overmix or pudding will be tough.

Spoon mixture into a 200ml capacity cup or mug and transfer to microwave. Cook on high for 60-90 seconds or until pudding rises and top just sets. Don't overcook.

Dust pudding with extra cocoa powder and serve immediately.
4. Shepherd's pie potatoes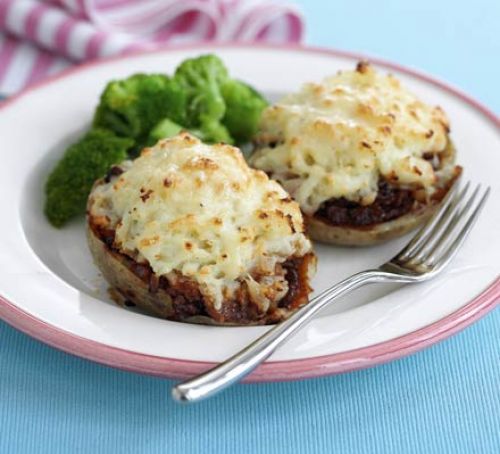 Ingredients:
2 tsp butter
½ onion chopped
140g lean minced beef
250ml beef stock
1 tsp Worcestershire sauce
1 tbsp tomato purée
1 large jacket potato, baked
small handful grated cheddar
Method
Heat oven to 200C/fan 180C/gas 6. Melt half the butter in a non-stick pan. Cook the onion for 3-4 mins, then increase the heat and add the mince. Fry for a further 3-4 mins until the beef has browned. Stir in the stock, Worcestershire sauce, tomato purée and some seasoning. Gently bubble for 15-20 mins until the mince is tender and the sauce has thickened.

To assemble, cut the jacket potato in half lengthways and scoop the flesh into a small bowl, leaving the skin intact. Mash the potato with the remaining butter and season well. Divide the mince between the potato skins, then cover with the mash. Transfer the potatoes to a baking dish, sprinkle with cheese, then bake for 15-20 mins until golden. Serve with your favourite veg.