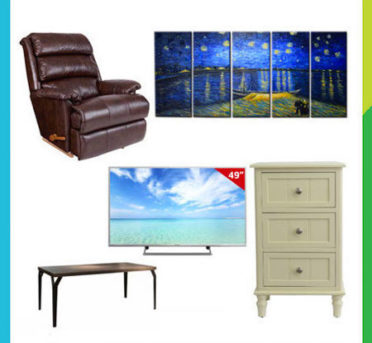 Troubled by old, clunky furniture in your current home? It's spring cleaning time!  New furnitures will help to create new Qi, or if you are not into Feng Shui, definitely a new look for your home. We are really excited to share with you some awesome deals we found while we are trying to "redesign" our living room at the lowest possible cost.
If you are staying in a 3 bedroom apartment or terrace house like most of us, the living room size is roughly 300-400 sq ft. A Semi Detached house will have approximately 600-800 sq ft. We are huge fans of modern sofas with recliners so we found La-Z-Boy. Being an American brand, we are lucky to be able to find this brand in Sarawak at Sonice Furniture. We looked at the price tag and it was still considerably cheaper than the imported China Sofas. La-Z-Boy has a complimentary Interior Design Software which helped us plot the new layout of the living room.
We chose the Astor La-Z-Boy Single Recliner, an Asher Recliner Two Seater and Three Seater Sofa due to constraints of space and we picked out a low solid-wood, coffee table and one side table from our local furniture store. Just a little tip from designers and architects, proportion with scale or the comparative size of the furniture to the size of the space, is a vital element in interior design. So, if you have a small living room, stick with the smaller sized sofas and furniture to make the Living Room appear spacious. You may outfit your living room with mirrors to make the room appear bigger and a couple of bright color furniture to make the interior "pop".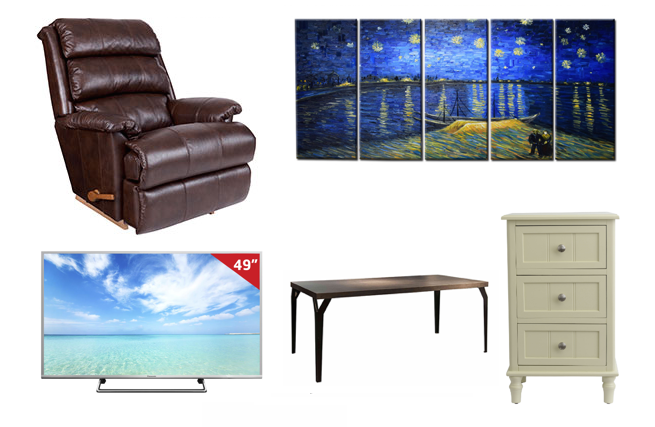 It is important to invest in a few major pieces of furniture such as your TV and Sofa that are both comfortable and can last you a long time. La-Z-Boy was the ideal choice for us because the Sofa carries with it a 10-Year Warranty. As for the TV, we ultimately went for the Panasonic 49" Full LED TV which costs well under RM 2000.
As for Living Room art hangings, a collage of Family Pictures with Picture Frames from Kaison and an Oil Painting of Van Gogh both of which that costs us less than RM 200!
So thanks to Sonice Furniture and Kaison, we managed to outfit our new Living Room with Fresh Interior décor and walked away with huge savings. Not to mention, Sonice also allowed us to trade in our old Sofas and table sets and it helped offset some of our cost.
For any interior design enquiries feel free to email us for free tips at [email protected]