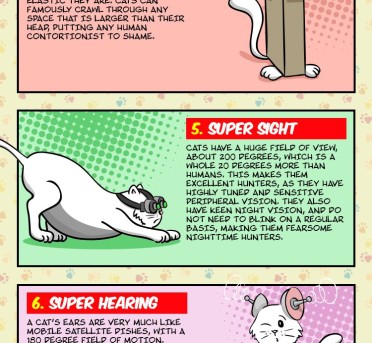 If you're a cat owner, you've probably seen them do some pretty crazy things. Like you're about to sit in a chair and when you get to the chair you find your cat is already sitting there. Or when you wake up in the morning and find yourself curled up in a tiny ball because your cat is able to take over an entire bed from a human that's 20 times their size.
Trackbacks and pingbacks
No trackback or pingback available for this article.