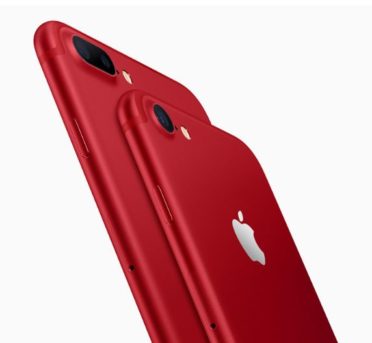 1) Apple Launches iPhone 7 and iPhone 7+ in Special Red Edition which contributes to Global Fund to fight AIDS.
This special edition comes with vibrant red aluminum finish in recognition of more than 10 years of partnership between Apple and (RED). The iPhone was launched in stores on March 24, 2017 for a price of RM 3699 for iPhone 7 and RM 4299 for iPhone 7 Plus.
2) The new iPhone 7 and 7 Plus product packaging comes with the following standard accessories: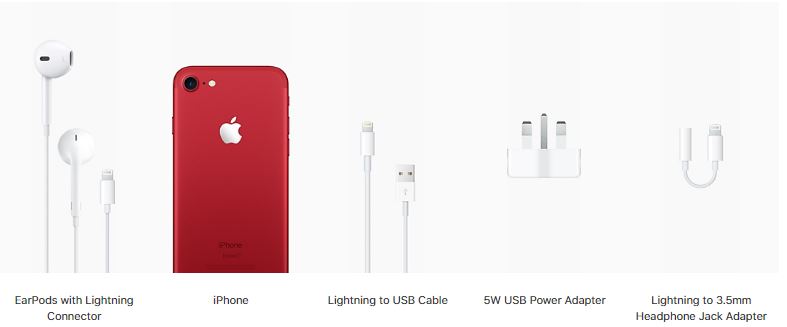 a) Ear Pods with Lightning Connector (Not the Wireless ones)
b) Lightning to USB Cable
c) 5W USB Power Adapter
d) Lighting to 3.5 mm Headphone Jack Adapter
3) On 21st March, Apple released a cheaper 9.7 inch iPad with Retina Display (A9 Chip)  retailing at only RM 1549, significantly cheaper than the iPad mini 4 (Powered by A8 Chip but ridiculously thin). Both the 9.7 inch iPad and iPad mini 4 comes with bio-metric security Touch ID features.
4) The Price of iPhone 6s (32GB) has dropped to RM 2699 from RM 3199 while the iPhone 6s Plus has dropped from RM 3699 to RM 3199.
5) Apple introduces Clips to create expressive videos on iOS
This app features a unique design for combining video clips, photos and music into great looking videos to share with friends through the messages app, Instagram or Facebook. Clips also has Live Titles and allows users to create animated captions and titles using their voice. Fun effects includes comic book filters, speech bubbles, shapes and full-screen animated posters. Best of all, it's Free from apple but only compatible with iPhone 5s and later, iPad mini 2 and later, iPad 9.7 inch, all iPad Air and iPad Pro models and iPod Touch 6th Generation. Devices must be running iOS 10.3 to use the software.