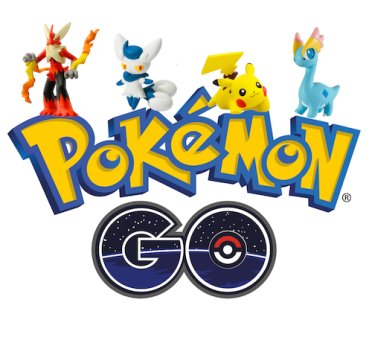 Pokemon Go on LiVE in Malaysia and you are gonna watch out for Pokemon Go Players! They will be all over the place, with their faces glued to their phones in search of Pokemon. 
The game is so popular that have over 50 million downloads within the first 2 months. So what's so different about this app? It promotes exercise. People using the app have to get outside and move around in order to experience the game. Pokemon Go also brings people together by incorporating face to face "social media time".  
Pro and Con? In United States, people were robbed while playing Pokemon Go. One group was lured into armed robbery, and the other group was victimized while paying attention to their phones instead of their surroundings. There's also the risk of increased car accidents, as people tend to focus on their screens more than the road.
Overall, Pokemon Go has been a hit for Nintendo, increasing the company's market value by $9 billion within the first five days of its release. If you're not a player, it's definitely a game that you have to experience to understand. But beware, it's addictive!

A Little Background
Pokemon was launched by Nintendo in the 1990s and it was very popular. It took the world by storm and people went crazy over it. And then here's PokemonGo — the most popular in the series ever! It is the pocket monsters biggest hit and entry in the mobile space. Now, it is available for download on iOS and Android.
In the simplest terms, it's a game, which uses a player's phone clock and GPS in order to detect when and where he/she is in the game. It makes Pokemon appear on your phone screen and around you so that you can walk and capture them. While you're on the go, which is why it is called Pokemon Go, more and different Pokemons appear depending on your location and your time.
What's unique about this game is that it allows you to move around and travel in the real world in order to catch Pokemon (augmented reality). Pokemon Go attempts to give fans what they always wanted ever since Pokemon was launched, providing them with the opportunity to be with the virtual creatures and letting them capture monster as the main characters did in the past. The game is virtually exciting and entertaining and it keeps users busy and engaged on it. Unlike other apps, augmented reality brought about by this new app lets players to be in the virtual world where the pocket monsters are, letting them feel the thrill of capturing Pokemon themselves, as if they're inside their world.
In the original series, the Pokemons are in an exotic world inhabited by equally exotic and out of this world creatures in their best versions, such as birds, dinosaurs, dragons and snakes. There are even trees, eggs and swords.  People characters are their trainers who travel around the world in order to tame these little monsters and use them in fighting versus each other. The game is based on the premise of bug catching, which is a favorite pastime and hobby in Japan.
Pokemon GO Facts
In the first version, there were only

151 creatures

, but now there are more than 720 of them. But in the game, there are only 151 available. 

The first game versions were very popular in the 1990s, and in fact, there was a fad referred to as Pokemania.

The old versions aren't real, but technology developed since then and is able to simulate a world where the monsters seem real—it's what this new game is trying to achieve.

By using your location and time, Pokemon Go tries imitating what it would be like if the little monsters are around you all the time, ready to be collected and caught. And because the young fans then are now adults, this amazing game gives them the benefit of instant nostalgia, which actually helped in boosting the game's popularity. 
What PokemonGo Lets You Do
Lets you fight for glory and fame

Allows you to customize your character's name and look

Guides you with its professor character to get you started with your game and your first pocket monster

Lets you navigate in a very new way, unlike in the handheld games in which you can only use a controller in playing

Gives you plenty of opportunities in exploring the world and your surroundings (You'll be picking water types if you are in a lake or river, and bug- or grass- types if you're in the park or in a grassland)