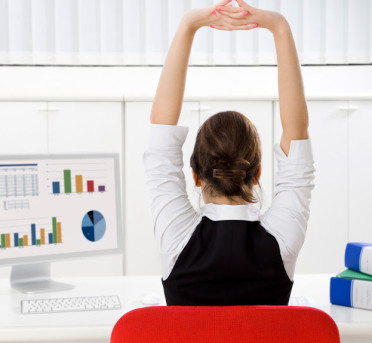 9 Hacks to Stay Healthy at Work
You've undoubtedly heard or read that your workplace is contributing negatively to your health.
For example, "sitting is killing us" is a headline that's become ubiquitous.
I'm sure you've read enough about ideas like a standing or treadmill desk to combat these issues, so we won't be talking about that here at all. If you're looking for some simple and practical tips you can start using today to stay healthy at work, then you'll love this infographic.

FREE SHIPPING
Ut tellus dolor, dapibus eget, elementum vel, cursus eleifend, elit. Aene poris.