6 devices to flaunt your tech-geekiness
They are hip, they are high tech and you know you want them!
1. CELLUON PICOPRO PROJECTOR BLACK
Goodbye bulky projectors, this projector is tiny, no focusing required, fanless, silent operation. Built in speaker and rechargeable battery (up to 3hrs via HDMI).Even without a cable plugged in, the PicoPro is capable of wireless video streaming reception via Miracast and DLNA. Get yours here
2.Power Charger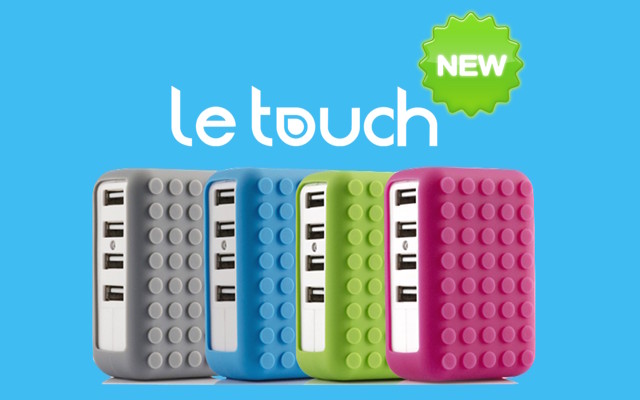 You might be inclined to think that this is one of the many power banks that you can currently find in the market. Well, this is not your regular charger. The LE TOUCH Power Bin++, 4.8A Smart charger has 4 USB ports which enable you to charge multiple device simultaneously at top speed with safety feature. Each port has full power capacity, charge 1 iPad and 2 iPhones at top speed minus the overcharging on phone thus protecting your device. Comes with 4 colourful variation, get yours here now!
3.Transcend's Black & White MP710 Digital Music Player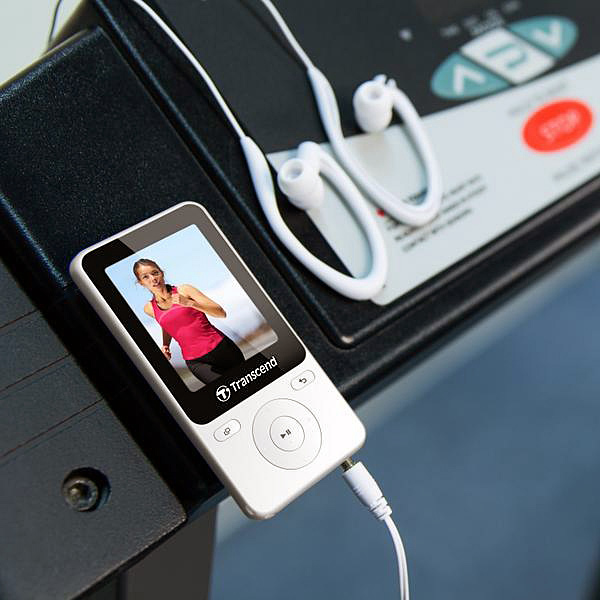 Lead a healthy lifestyle with the MP710 digital music player. Depending on individual goals, the MP710's practical fitness mode allows its users to preset the total exercise time, number of steps, distance to travel, and the amount of calories they wish to burn in their workout session. The activity tracker will inform the user when the goal is achieved, giving an extra sense of accomplishment. Additionally, the MP710 features a G-Sensor step counter that can accurately count each step in the workout session. Users can preset the amount of steps before they start, and the handy counter will track the progress of each activity, motivating them to beat their own scores. Capable of 42 hours of music playback time, this player boasts a voice recorder, line-in recording, built-in FM radio and a scheduled FM radio recording function that can record programs, interviews, and music for up to 28 hours continuously on one full charge. The A-B repeat function serves as an excellent tool for both students and professionals to review important class lectures, business meetings, or foreign language lessons. Get Transcend MP710 White for RM244.40
4.Laser Projection Keyboard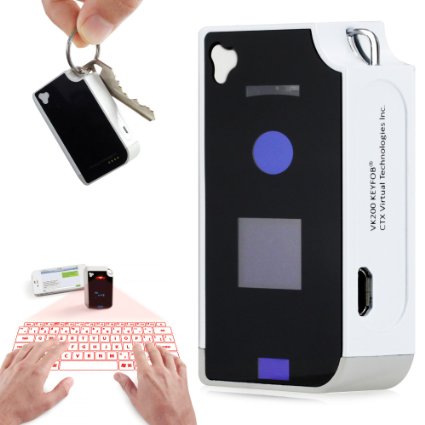 Turn any flat surface into a full QWERTY keyboard with this laser projection keyboard. Pair it via Bluetooth with your computer or mobile device its suitable for and u can start taping away. Its very portable as you can see from the picture above. Its iOS, Android and Windows compatible. Imagine how cool you will look like whipping this out of your pocket on a flight and type away. Get yours here!
5.Google Chromecast
The innovative Chromecast might be the ultimate living-room accessory for your phone or tablet. it's one of the cheapest ways to watch apps like Netflix and YouTube, and listen to music from services like Spotify and Pandora, as well as view photos, Web pages and other stuff, on your TV. Instead of using a remote control to select items from a menu on your TV screen, you control everything through the apps on your phone or tablet, and the video and sounds appear on your TV and audio system.Its small size hides neatly behind your TV and makes it easy to take with you when traveling, and the new version adds compatibility with 5GHz Wi-Fi network. Get yours here.
6. Bluetooth Speaker
Your phone cut the cord, now it's time for you to set your music free and buy a Bluetooth speaker. Thankfully, there's one suited for everyone out there.Wireless Bluetooth speakers work with nearly all smartphones (Android, Windows Phone, BlackBerry) and many Android tablets, as well as all iPhones, iPads, and all iPod Touch models (except for the first-gen Touch). Find yours here