Description
DHAUSE Malaysia: Sony  UHS-I microSDHC Memory Card 16GB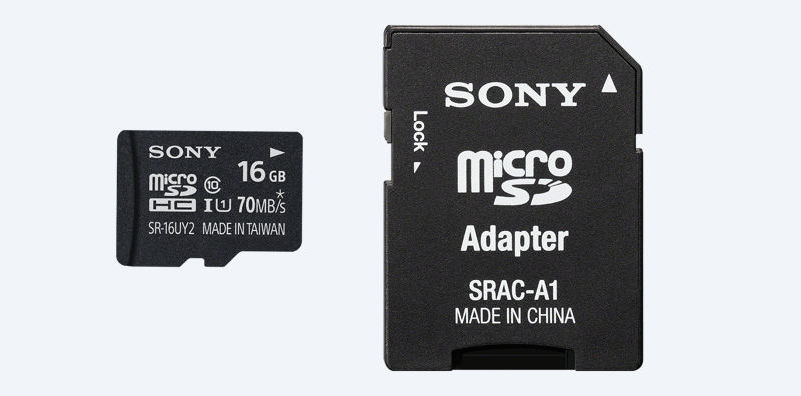 This 16GB UHS-I microSDHC Memory Card from Sony comes with a data transfer rate of up to 70 MB/s allowing you to transfer your files quickly. Simply insert this card into your smartphone, tablet, or camera to begin storing various files including applications, games, photos, music, and much more.
With the downloadable File Rescue software you benefit from added peace of mind as it helps to recover accidentally deleted or damaged photos and videos.
Fast File Transfer

With a data transfer speed of up to 70 MB/s you can move files quickly and efficiently.
Downloadable File Rescue Software

Recover photos and videos that have been accidentally damaged or deleted. This recovery software even supports 3D and HD files.
Expand Your Storage

Expand the storage of your smartphone, tablet, camera, PC, or POV camera.
Supplied Adapter

Use the supplied adapter for your digital camera or transfer files to your computer.
UPC: 027242890787