Description

"Suitable for Tossers 'n' Turners"
Highlights
Ever wondered why some people just toss and turn in their sleep? So did we, and here's what we found: Our bodies auto-rotate in sleep to evenly distribute pressure build up from sleeping in any one position for too long a period. This is an unconscious process and does not interfere with our sleep under optimal conditions.
However, not all mattresses are built the same! Some mattresses are made too hard, and actually force our body contours to conform to the hard, flat, contourless plank-like surface. As we are not built like planks, this is damaging to our anatomy for obvious reasons!

As too hard a mattress lacks body contouring, this causes undue and excessive pressure on our shoulders/shoulder blades, hips, thighs, knees and elbows. This in turn causes our auto-rotating mode to work overtime, until it becomes a conscious action, instead of an unconscious one. By this time, you are no longer asleep. You are now awake, with sore spots, even numbness in some cases, but even worse, your natural posture has been unduly compromised!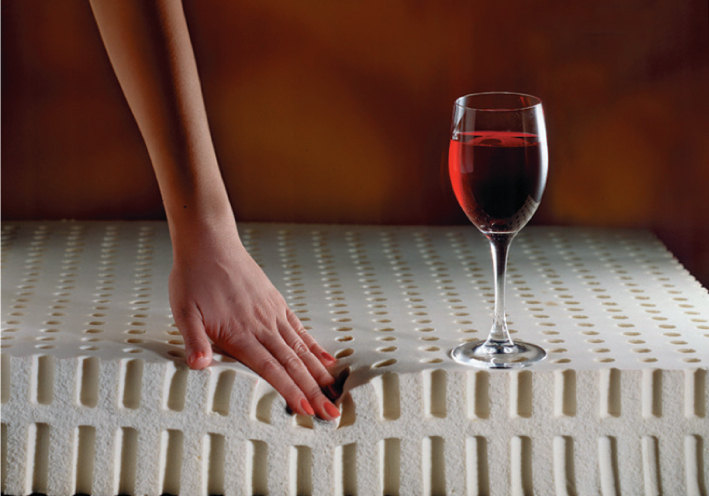 Our Wellness SR70 natural latex topper addresses this very issue, with your wellness being our utmost priority. With plush body contouring natural latex and deep luxurious quilting, pressure points are soothed away, leaving your muscles relaxed and circulation flowing.
That's not all;  we also relieve stress with our micro-carbon discharge technology.  Micro-carbon threads are permanently embedded into the yarns of our Wellness fabric, providing permanent static discharge throughout the lifespan of the mattress.  The micro-carbon threads will not come loose, or out of the fabric, unlike cheap carbon powder derivatives such as charcoal powder, which are placed into the fabric and may be dislodged through use.  This can be harmful, as carbon or even worse; charcoal dust from unspecified sources, can be ingested or get into sensitive tissues where they don't belong.
Finally, we also protect your wellbeing with an anti-microbial fabric which protects against bacteria, virus and fungi.  So rest assured and more importantly, comfortably, with our Wellness SR70 natural latex topper solution, for all you Tossers 'n' Turners!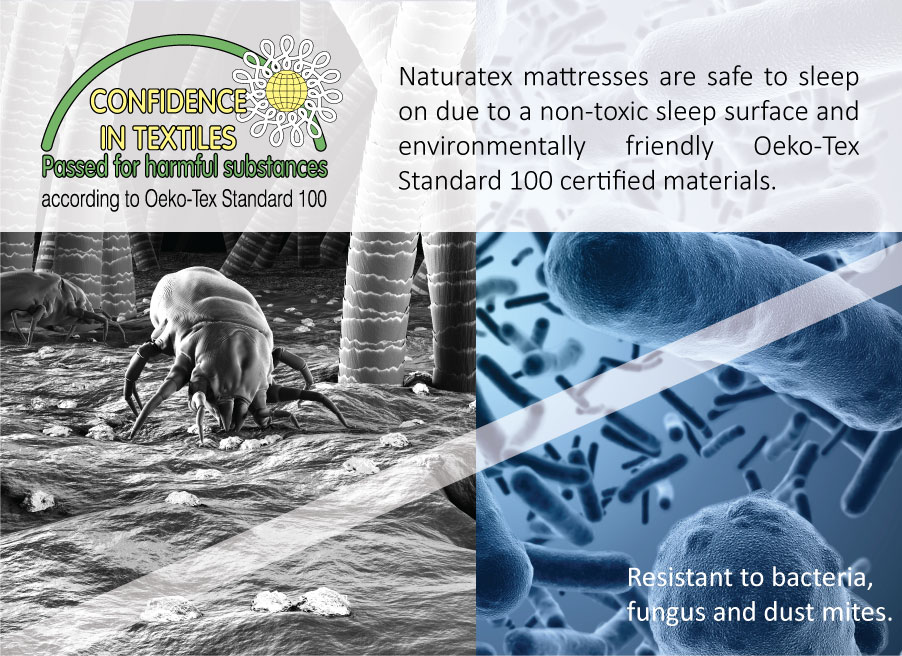 Specifications
| | | |
| --- | --- | --- |
| Size  | Dimensions  | Weight |
| King  | 190 x 183 x 7cm |  17 |
| Queen | 190 x 152 x 7cm | 14 |
| Super Single | 190 x 107 x 7cm | 10 |
| Single | 190 x 91 x 7cm | 9 |
Warranty