Description
PRODUCT HIGHLIGHTS
Unique two piece visco and latex combination for optimum support
The Memotex pillow combines the pressure relief of Visco Elastic Memory Foam with the natural resilience and support of Naturatex Latex. Typical full memory foam pillows have the drawback of slow recovery / response that does not benefit everyone in the same way. The Memotex pillow however optimizes the resilience and energy release from the underlying support of pure natural latex whilst incorporating the pressure relief nature of our high density memory foam to contour and cradle all sizes of neck and back with maximum comfort and support.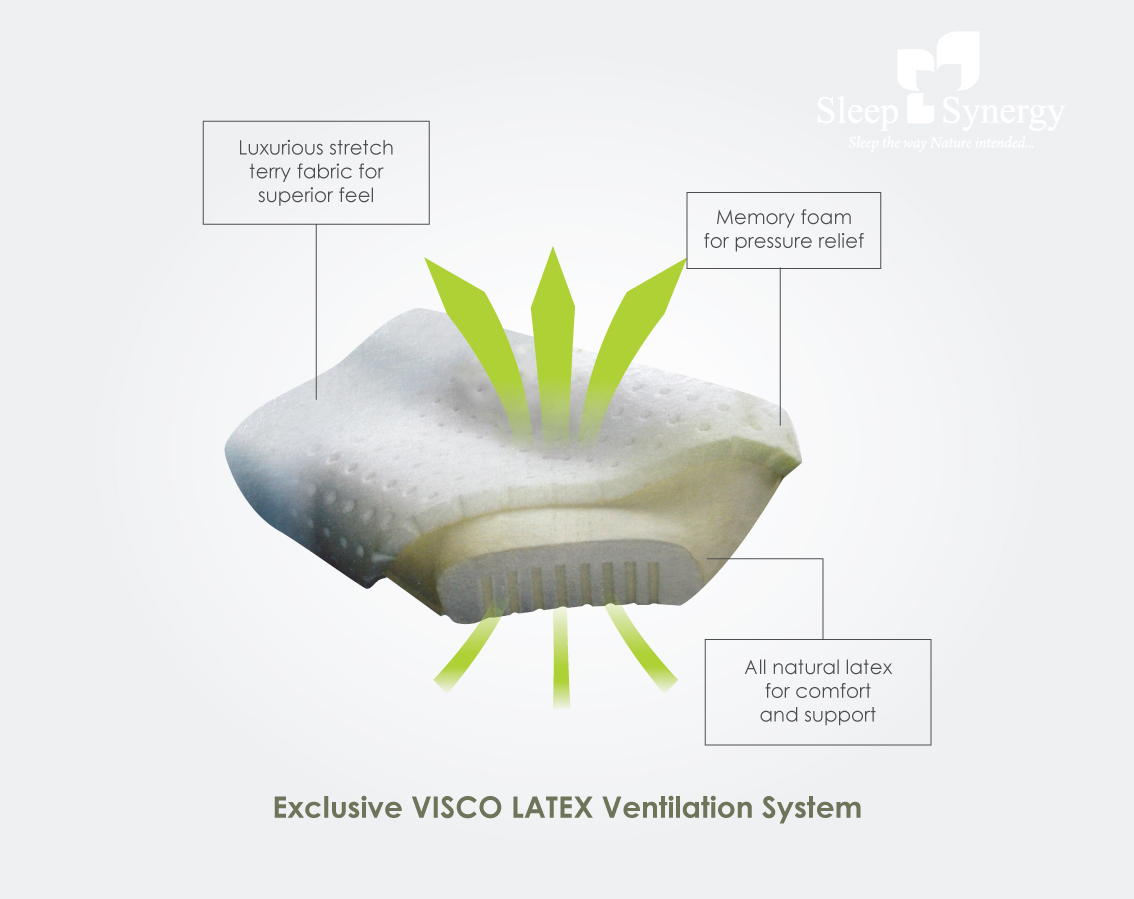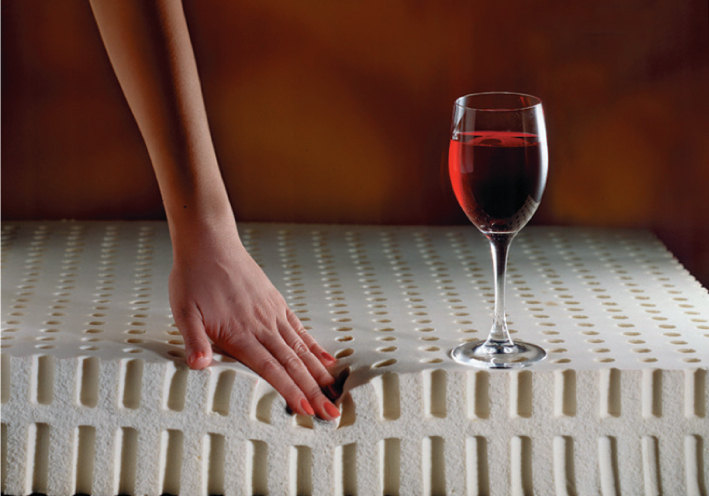 Double Contoured for back and side sleepers
The Memotex pillow has the exclusive "Double Contour" shape that has a neck roll for enhanced support for back sleepers and four corner "Buttresses" that cradles the face and head in an optimum position for side sleepers.

Pincore ventilation system for superior breathability
Unlike conventional memory foam pillows, the Memotex pillow has an exclusive pin-core ventilation system for enhanced air flow to leave you cool, dry and relaxed each night.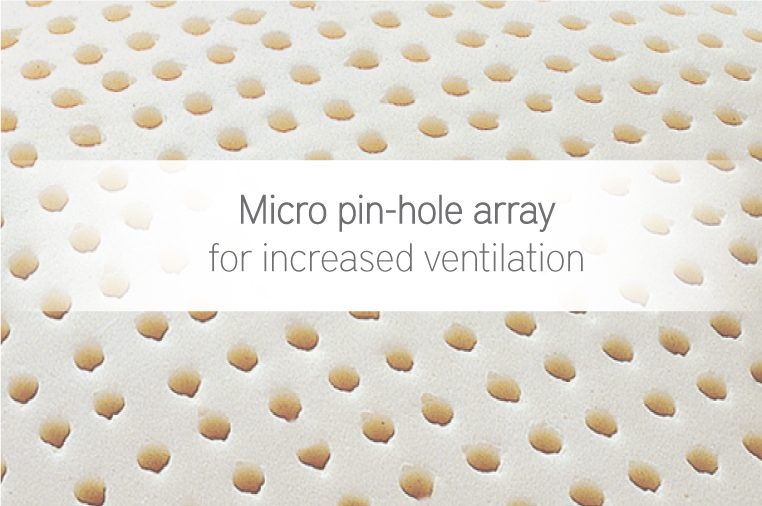 .
Stretch fabric for enhanced luxury and feel
The luxurious stretch ferry fabric for superior feel is the ideal match for the Memotex pillow and compliments the unique "Point Elastic" feel of the Memotex pillow.
.
Non allergenic and dust mite resistant
The fibre-free construction makes it ideal for asthma and allergy sufferers. Its natural latex material will not generate dust or fluff. And in the unlikely event of a fire, the pincore pillow is safe and non-toxic.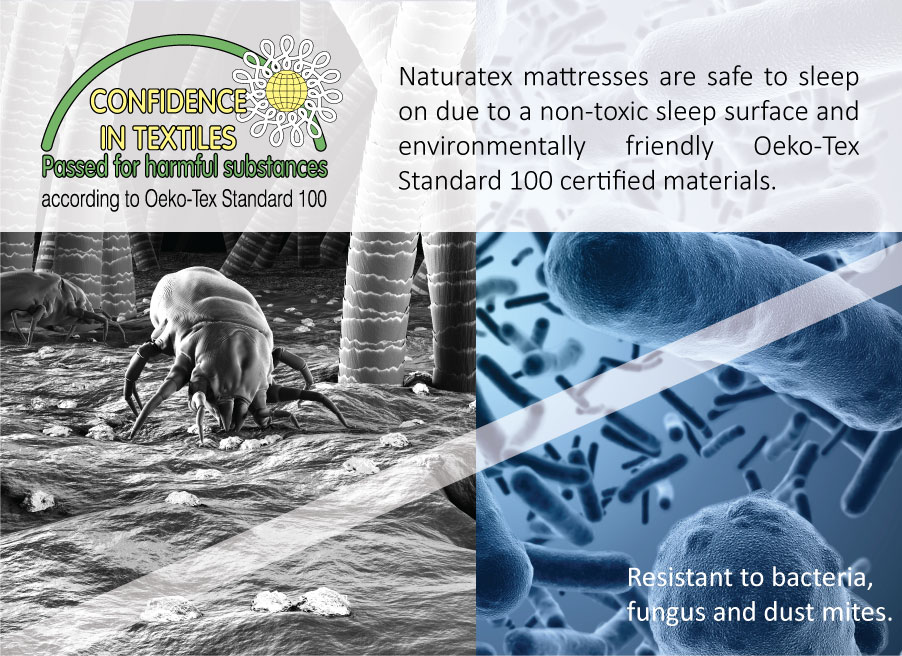 WARRANTY
ABOUT NATURATEX AND SLEEP SYNERGY 
Sleep Synergy Sdn Bhd's Design Technology and Naturatex's natural latex heritage bring you over 23 years and 59 years of expertise respectively, in designing and manufacturing luxury bedding solutions. 
As a proudly and fully Malaysian owned company, we bring you the latest technologies applied to suit individual regional and climatic requirements, hence delivering you the best value proposition, without inflated and often supposedly 'imported', or so-called 'international-brand' pricing.