Description
Product Overview
G440 features a low friction, hard polymer surface ideal for high DPI gaming, improving mouse control and precise cursor placement. Consistent surface texture can improve sensor performance, especially when used with Logitech G gaming sensors. And the rubber base and hard polymer core help maintain stability.
Key Features
Low Surface Friction
Consistent Surface Texture
Matched To Logitech G Sensors
Stable Rubber Base
Multi-Layer Construction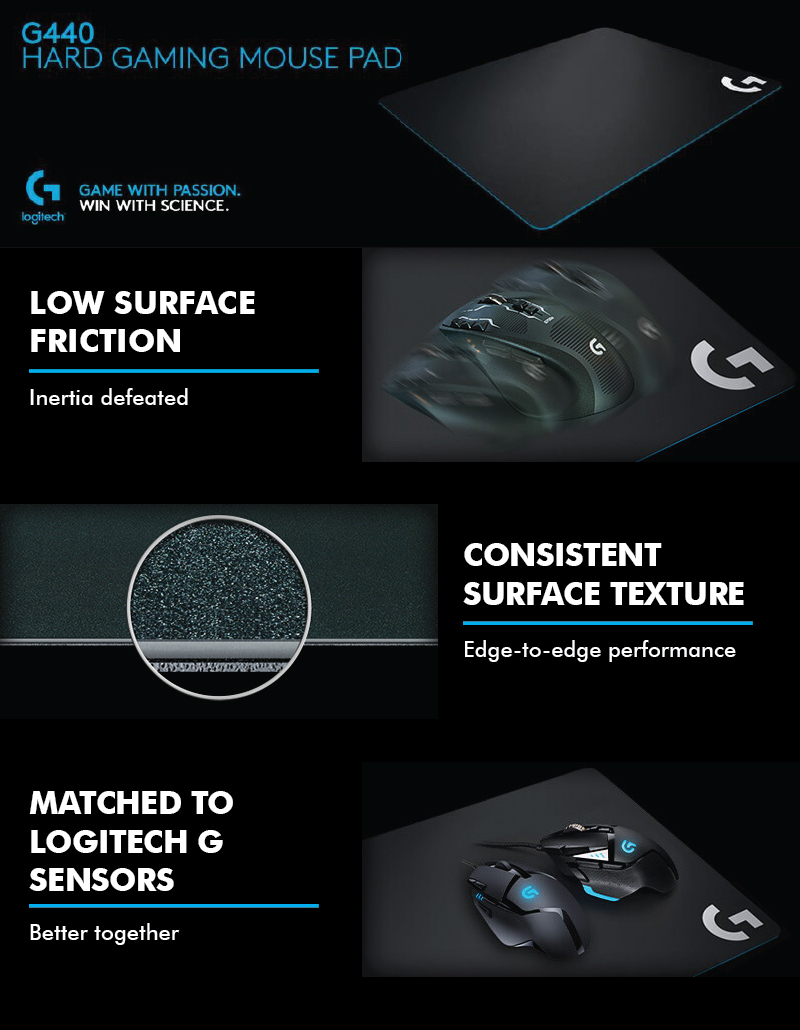 What is in the box?
1 x Hard Gaming Mouse Pad G440
Warranty