Description
Compact and Streamlined Design
With a unique streamlined look, the design of  AH356 is inspired by the shape of a bullet train. The idea of the train's low wind resistance signifies excellent speed.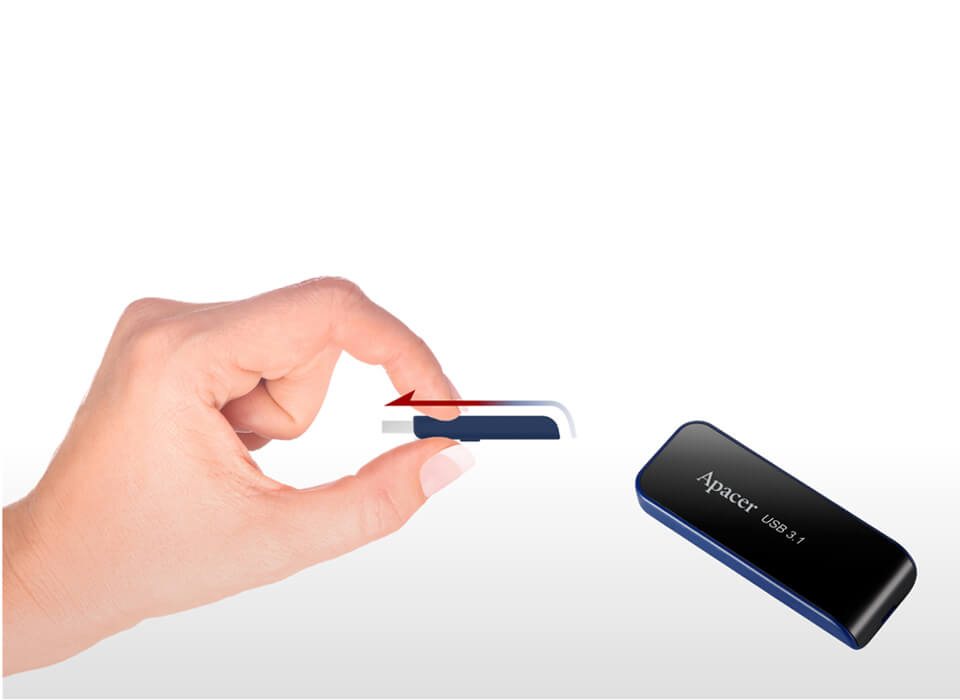 A Slide USB that Can Be Personalized
The slider design is intuitive to use. The easy push-and-slide feature protects the port of AH356 away from dust.  Personalize your AH356 by hanging your favorite strap.
Capacity Choice
Available in 8GB, 16GB, 32GB, or 64GB,  AH356 is your best choice for file handling!