Description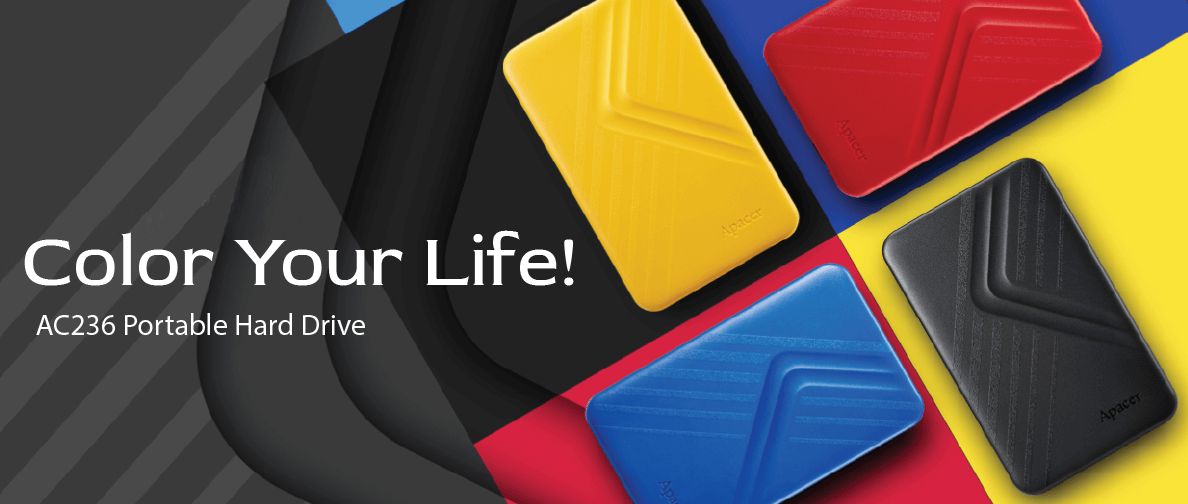 Colorful Choices
AC236 USB 3.1 Gen 1 portable hard drive is the brand new colorful design from Apacer. It offers four colors and various capacities for every style and storage demand.
10.8mm Pocket-sized Portable Hard Drive
With a thickness of only 10.8 mm, it fits easily in the pocket and becomes the light portable storage partner.
Up to 5TB Capacity
The large capacity models of AC236 offer up to 5TB storage, for your massive storage demand, such as carrying large files, watching HD movies, or browsing photo collections on the go.
Passed 10K Times Plug/Unplug Test
Passing the rigorous 10,000 times plug/unplug test, the premium-quality USB Type-A female connector remains compact even in long-term use, ensuring stable data reading and transmission.
Smart Power Management to Prolong the Lifespan
AC236 has a built-in smart power management feature that will automatically switch to power-saving mode if data transmission stops for 10 minutes or more, effectively prolonging the lifespan of the HDD.
Quick backup / Easy synchronization
Apacer's portable hard drive with Apacer Data Manager software provides safe and convenient storage. Increasing your work efficiency effectively, use one-way/two-way synchronization and backup of important personal files to make digital storage life easier!